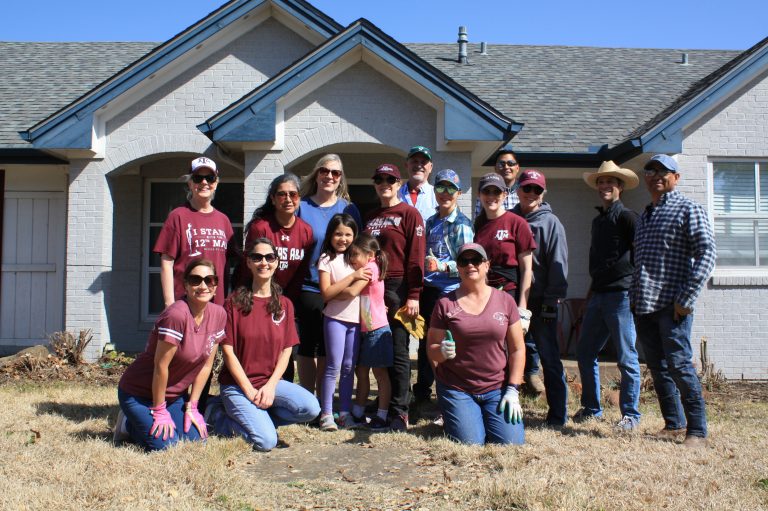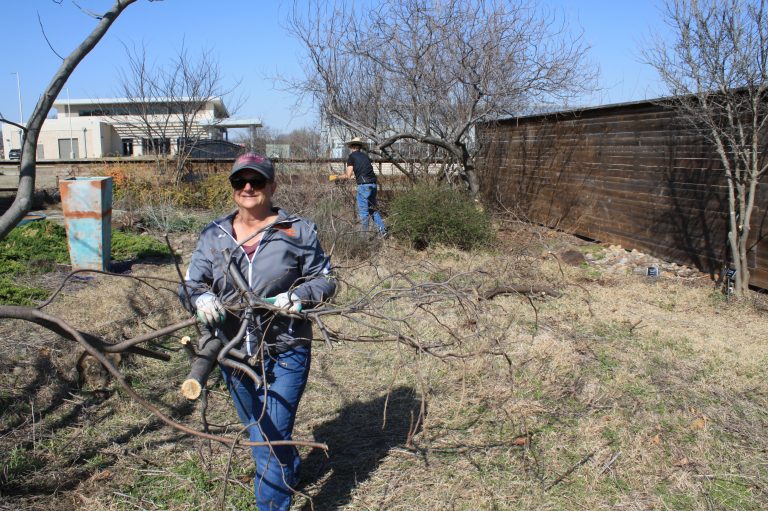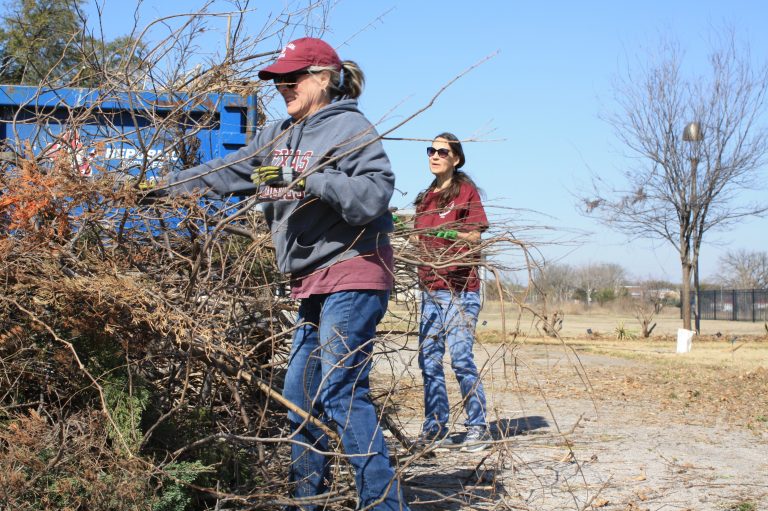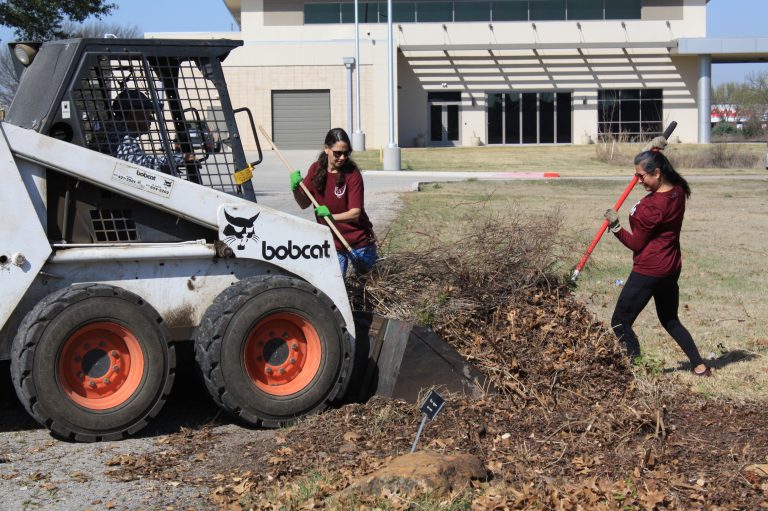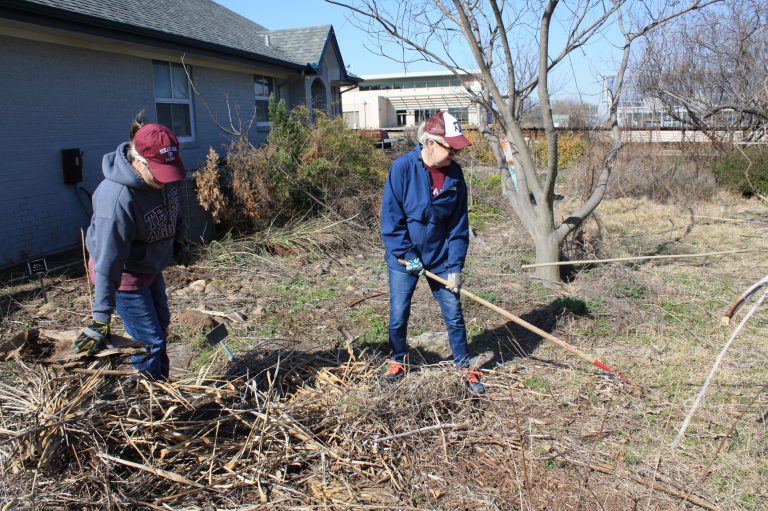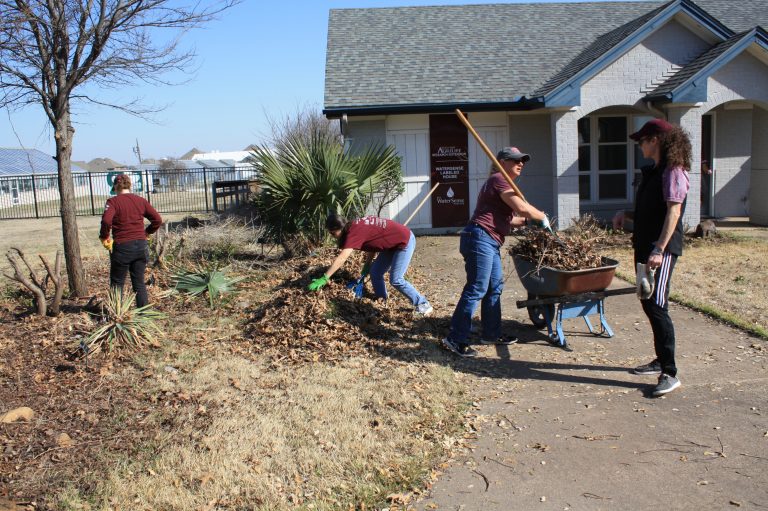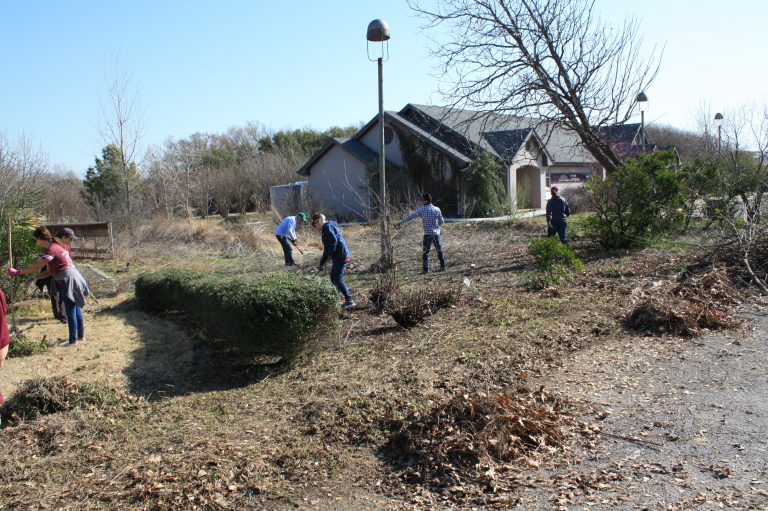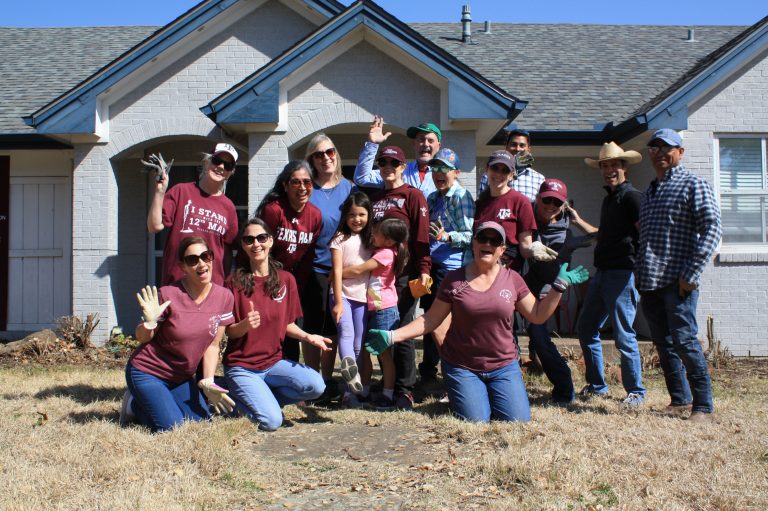 The Big Event provides the students of Texas A&M University with the opportunity to say "Thank You" to the community of Bryan/College Station for their continued support throughout the years. It began in 1982 when six Aggies volunteered to clean up a local cemetery. Since 2015, it has grown to more than 22,000 Texas A&M students, faculty and staff. Already the largest one-day, student-run service project in the nation, the Big Event has expanded to 110 other schools across the nation and now to international schools in Spain, Australia, Germany, Pakistan and Italy.
How do Collin County Aggie Moms participate?
CCAM plans a day of service for our members right here in in Collin County on the same day students in College Station perform their day of service.
In connection with Aggieland's Big Event Day on March 26, 2022, Collin County Aggie Moms participated by clearing out all the old landscaping at the WaterSense House that is located at the Dallas Texas A&M AgriLife Extension Center. The landscaping had not been touched in two years, and they are getting the house ready for a new life and will use it as a teaching center for water conservation landscaping with Texas Master Gardeners and local school children.
Previous CCAM Big Event Activities
2021 Feed My Starving Children in Richardson

2020 Feed the City (Cancelled due to Covid-19) 🙁

2019 Feed My Starving Children in Richardson

2018 Big Pack Frisco Feed My Starving Children (FMSC) MobilePackTM Event!

2017 Seven Loaves Food Pantry in Plano and Holy Family Preschool in McKinney

2016 Minnie's Food Pantry in Plano and Holy Family Preschool in McKinney

2015 Frisco Family Services

2014 Children's Medical Center-Legacy

2013 Family Promise Network and Children's Medical Center-Plano

2012 Children's Medical Center and Community Garden

2011 Collin County Children's Advocacy